ActiveWrap Ankle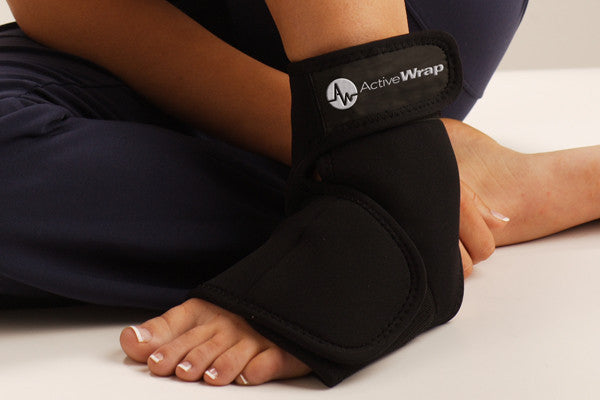 Patented Design for Targeted Relief
The ActiveWrap® Foot Ice Wrap | Foot Heat Wrap is a professional quality compress wrap complete with two specially formulated 4.6" x 6.5" thermal pads that can be assembled and secured in any configuration within the wrap.  No longer are you limited to pre-configured sleeve designs that leave you struggling to treat your exact area of pain. 
The ActiveWrap® patented design delivers targeted relief for the unique curvatures of the foot and ankle. The stay-soft, non-migrating formula delivers a soft conforming treatment every time.  No longer do you have to struggle trying to bend a rock hard ice pack around the tough to treat areas of your foot and ankle.ActiveWrap's non-migrating heat and ice packs provide interval contrast heat/cold treatments, which are effective in the post–acute phase of injury.  ActiveWrap® is the patented original and ONLY wrap that allows you to create any configuration inside your wrap.
Product Specifications:
Professional medical grade compress complete with two reusable 4.5" x 6.5" heat and ice packs that can be assembled and secured in any position inside the wrap.  Use on either left or right foot.  The support wrap is constructed with a top quality Active Medical Plush™ fabric blend on the inside, with a smooth jersey outside.   Rugged hook and loop fasteners and flat-lock stitching finish the wrap.  Packs are microwave and freezer safe with a full one year warranty. Completely washable and built for years of use. Latex free.