Comfort Cool CMC Restriction Splint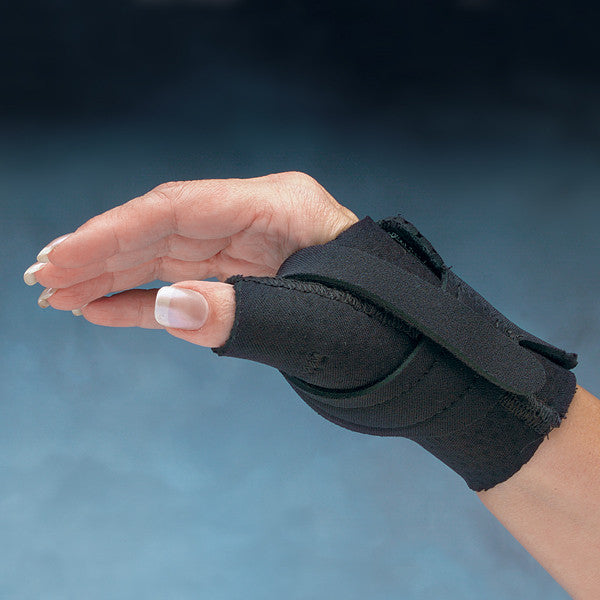 Comfort Cool® Thumb CMC Restriction Splints provide direct support for the thumb CMC joint while allowing full finger function
Wrap-around supports are made of thin, 1/16" (1.6mm) perforated neoprene with a terry cloth liner that helps keep skin cool and comfortable.
Reinforced stitching allows the splint to be trimmed below the thumb MP joint if desired.
Specifically designed for osteoarthritis and medial subluxation of the thumb CMC joint.
Provides gentle compression that helps relieve thumb discomfort associated with CMC joint arthritis and/or instability, tendinitis or repetitive motion.
Contoured neoprene strap wraps around the thumb CMC joint and the first metacarpal for direct CMC joint support.
Plus sizes are a half size bigger in the hand and a full size larger in thumb circumference to accommodate enlarged thumb conditions.
Hand wash and air dry.
Anti-microbial and latex-free.
To size, measure circumference at MP joints along the distal palmar crease.