Padded Gloves with Wrist Support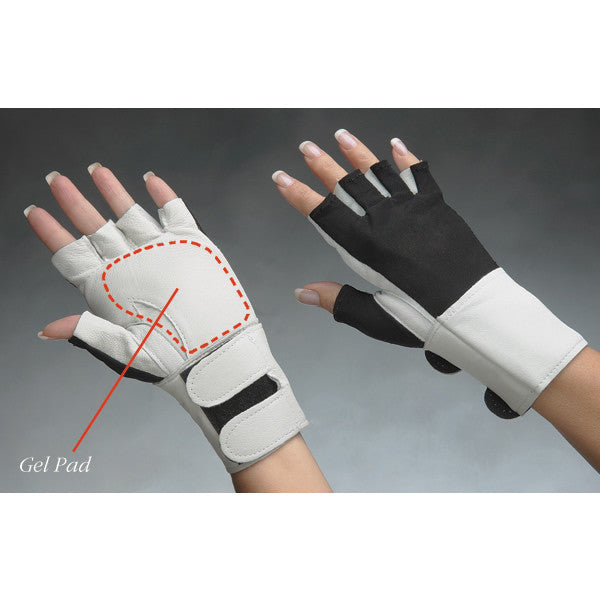 Protect hands from impact and abrasion.
Half-finger gloves made of nylon Lycra® and pearl leather, features a visco-elastic palm pad for shock absorption with a leather wrist support.
Use during all types of industrial work involving jackhammers, grinders, riveting or vibrating tools.
Ideal for prevention of carpal tunnel syndrome and other repetitive stress injuries. Helps prevent over-extension and over-flexion of the wrist.
If between sizes, choose the larger size.
Sold in pairs.
Contains Latex.