Torex® Hot and Cold Sleeves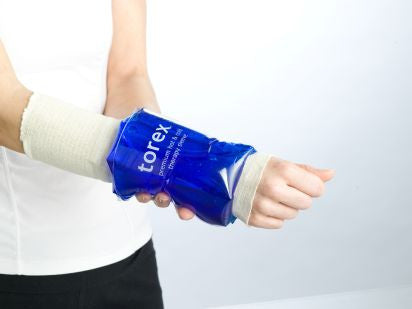 Provides soothing long-lasting surround-the-limb relief.
Torex® Hot and Cold Sleeves gently roll onto the limb.
No bandages or tape is required.
The 360-degree coverage treats the entire circumference of the injured area.
Includes insulating compression sleeve for insulation, support and compression.
Two sizes available, Medium and Large.
Store in freezer at all times to prolong its usable life.
Use the microwave or warm water for heat therapy.
Latex-Free.