TRX® Suspension Training® Pro Pack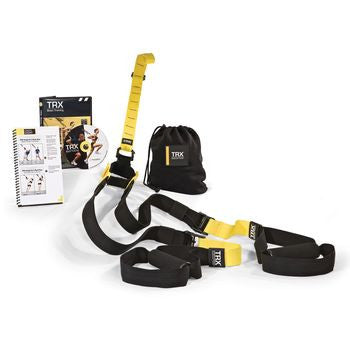 The original bodyweight-based, performance training tool that delivers an effective, efficient total-body workout. Used indoors or out, the "trainer" builds strength, balance, flexibility and core stability for users of all fitness levels. The TRX leverages gravity and your bodyweight to enable hundreds of exercises for every fitness goal, putting you in control. Built with industrial construction, yet weighs less than 2 lbs., and supports up to 1,000 lbs. Requires minimal storage space and can be easily set up almost anywhere.
TRX Exercise Videos below! Videos are for educational purposes only!!
TRX Exercise Routine for those who travel!!
TRX Home Gym Ideas