LEI Back Brace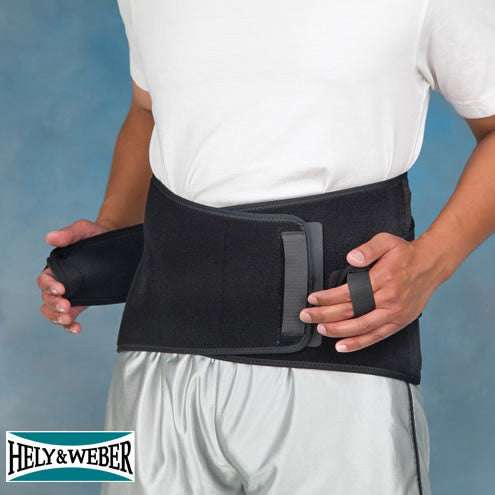 Outstanding back support without  restricting motion.
Constructed of perforated neoprene, providing warmth and compression without moisture buildup.
Designed for lower back and abdominal support.
4-way stretch of neoprene easily conforms to a variety of body contours.
Double-pull provides strong support and compression.
Four flexible spiral stays prevent brace rollover.
Central pad provides proprioception and conforms to the curvature of the back.
Can be worn under clothing.
Measures 10" (25cm) tall at the largest part of the brace.
To size, measure the widest part of hips.